'Service' Battalion
'A' Coy
'A' Company (Hexham) notes
HQ -
Data on 133 known former members of 'A' Coy is held.
'E' Coy amalgamated with 'A' Coy during Jan 1915.
Full Company strength from here on was approximately 227 officers and men
'A' Company subdivided into four platoons - 1, 2, 3 & 4
Officer Commanding:
Capt. Lionel Davey Plummer
Lionel was the son of George Henry Plummer and Elizabeth Catherall. Elizabeth was the daughter of the Hexham Courant proprietor William Catherall.
Lionel was in the Cricket Eleven at St. Bee's School in Cumberland and in his last year there was second in batting and first in bowling; he made 202 runs with an average of 18.36 and took fifty-seven wickets for 4.70 runs each. In 1913 he attended trials for Northumberland. (Wisden Cricketer's Amanac, n.d.)
Lt Henry Hogarth Bell
Born 1896. His grandfather, Henry Bell was a Tanner, skinner and wool stapler. His father, George Hogarth Bell, was a Major in the 1st VB. Henry was killed in action at High Wood on the Somme on the 15th of September 1916
2nd Lt Wilfrid Walter Varvill
Formerly a 2nd Lt in the Dublin University Contingent, Senior Division, Officers Training Corps.
London Gazette:
For conspicuous gallantry, energy and skill between 10th and 17th July, 1915, near Wulverghem, when the enemy was attempting to blow up our trenches by mining.
Immediately before our own mine was exploded, and when the enemy's mine might have been fired at any moment he descended alone to see that everything was in order, and after the explosion descended again as far as his air pipe would allow (about 150 feet) to see the effects. But for his energy and skill our own trenches would most probably have been blown up. His coolness and daring inspired great confidence in the trenches.
Supplement To The London Gazette, 6 September, 1915. 8843
Col Sgt Andrew George Richardson
Andrew was the landlord of the Bush Inn (Hexham) prior to the war. During the winter of 1917/18 he was admitted to the Lord Derby War Hospital in Warrington suffering from shell shock and died on the 21st of June 1918. Andrew is buried in Hexham Cemetery.
'Reserve' Battalion (2/4th)
'A' Coy
'A' Company notes
Based in Hexham.
The 2/4th battalion became part of the newly formed 188th Bde, 63rd Divn during January 1915. The 63rd Divn was tasked with home defence, but was disbanded in Jul 1916. The 2/4th joined the 217th Bde, 72nd Division, but continued with home defence duties. The 72nd Divn was broken up Jan - Apr 1918
Capt. Reginald Samuel Moncrieff Logan
Reginald was the son of Samuel and Clara T Logan and born in 1878. His father was headmaster of Hull Grammar School in 1881. All the family, with the notable exception of Samuel, was 'holidaying' in Colwyn Bay at the time of the 1891 census. By 1901 Reginald was a mining student at Throckley Colliery and his father was headmaster of Newcastle Royal Grammar School and living in Elswick
Reginald married in 1914 to a Tiffin.
Reginald died in 1949.
2nd Lt John Thomas Henderson
Born 1892. Embarked for France on 2nd May 1915
His father Robert Crozier Henderson was listed as a Foremen Engineer (Guns) living at 44 Hugh Street, Benwell in 1901.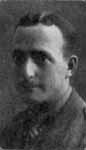 2nd Lt Henry Robson (Harry) Tully
In 1891 his father, Robert Tully, was listed in the census as a Master Mariner living at Plolina Terrace, Westoe, South Shields. Henry was born in 1890. Mentioned in the London Gazette (dated 29 Sep 1914) on becoming a 2nd Lt in the 4th Bn. Former Charterhouse School Contingent Junior Division Officers Training Corps.